Passion for Performance
A revolution for equestrian sports
GTS Live Pro shows riders their horses' vital signs in real time, allowing them to tailor the perfect training program. It takes the relationship between horse and rider to a whole new level.
We've developed the world's first "pulse strap" system for horses especially for you, and combined it with powerful smart sports glasses. With the help of our intelligent software, you can analyze and optimize your training in greater detail than ever before. It's great news for your horse – and great for your performance.
Puls strap system for horses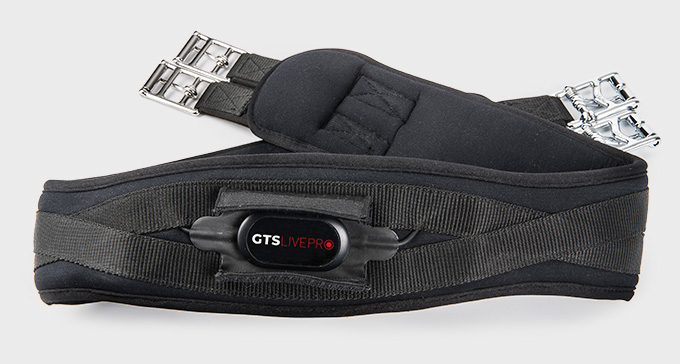 The GTS Live Pro pulse strap system for horses is nothing less than a technological revolution in equestrian sports. The pulse strap system is integrated into the saddle strap and equipped with a mobile transmitter. Textile electrodes, made from conductive elastic fibers, adjust seamlessly to the horse's every movement, with absorbent padding to keep them in permanent contact with the skin. It's the ideal way to measure a horse's vital signs (including heart rate), which can then be transmitted to the smart sports glasses and end devices via Bluetooth.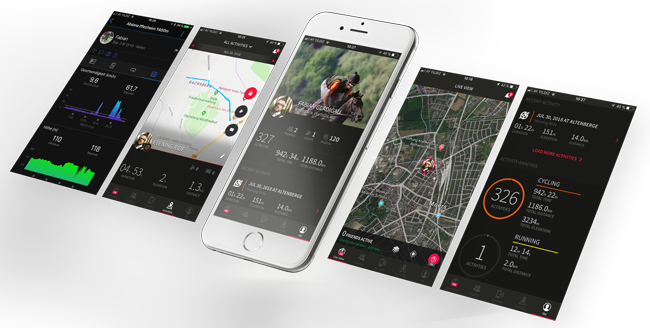 There's more to GTS Live Pro than a pair of smart sports glasses. It's not just riders who can use the all-in-one system's intelligent tracking software via the head-up display; trainers can also access all the data (pulse, speed, temperature, inclines and more) in real time via the GTS Live Pro Connect app. Live coaching functionality and streaming via the built-in HD camera allow trainers and riders to communicate with each other directly, even over long distances.


For team training, the special team app gives trainers immediate access to real-time data and the vital signs for every horse in their team, allowing them to monitor the health and fitness of every single horse. All data is available in real time, whether the trainer is trackside or on the move. It's all saved to the cloud too, so every training session can be individually assessed and analyzed.

GTS Live Pro propels training into the digital age, providing unprecedented levels of interactivity and effectiveness.
Tip
Why is it important to control the horse's heart rate, even during competitions or rest periods?
After a long break from training, or when a horse is starting its schooling, training can overload a horse very quickly. With the GTS Live Pro training system, you can see the load increasing before it's too late, and monitor your horse's heart rate to control the intensity of the session. If the horse is being overworked, the system will warn you by sending an alert.
Monitoring your horse's pulse with GTS Live Pro is the perfect way of measuring the intensity of a training session and how hard the horse is working. Even if you regularly train at the same intensity, changes such as increased temperatures or high humidity can place an extra burden on your horse.

Basing your training regime around the horse's heart rate ensures you are looking after your horse's welfare during every session.

We look forward to sharing more TIPS with you soon.